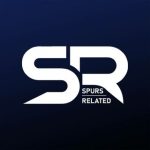 Spurs Related
Fan Account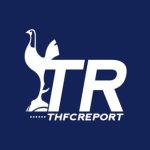 THFC Report
Fan Account

Spurs Army
Fan Account
Latest Spurs News
Many sources can provide you with the latest Spurs news, but some of the most popular and reliable sources include the Tottenham Hotspur official website, BBC Sport, Football London, The Evening Standard, and The Athletic. Other sources worth considering for the latest Spurs news are The Guardian, The Independent, and Sky Sports.
The official website of Tottenham Hotspur is naturally the most reliable of the sources, as the club itself runs it. The website is the primary platform through which the club communicates official news, match reports, and other updates, and as such, it is an essential source of information for fans.
However, if you are curious about what is happening within Spurs before the club makes things official, you have to turn to other news outlets. BBC Sport is one of the most respected news sources in the UK and, thus, an excellent choice for trustworthy updates about the club. If you want more frequent updates about Tottenham Hotspur, Football London, Evening Standard, and The Athletic are your best choices. Some of the best journalists covering Spurs work for these news outlets, and they follow the club closely.
Spurs Journalists
If you prefer to get the latest Spurs news from particular journalists, there are a few names you have to consider. Four of the most respected and popular Tottenham Hotspur correspondents are Alasdair Gold of Football London, Dan Kilpatrick of Evening Standard, Charlie Eccleshare of The Athletic, and Jack Pitt-Brooke of The Athletic.
All four of the above-mentioned are highly experienced journalists who have built their careers covering football, and specifically Tottenham Hotspur. They have a deep understanding of the club and the sport, and are able to provide in-depth analysis and insights into the team's performances, transfer news, and other developments.
Secondly, they all have strong relationships with sources within the club and the wider football community. This allows them to break exclusive news stories and provide fans with insider information that is not available from other sources.
Lastly, they all provide fans with the latest Spurs news with high frequency. All of them report through their respective employers, as well as through their social media channels.
Tottenham Hotspur Transfer News
When it comes to finding transfer news and rumours about Tottenham Hotspur, there are several channels fans can turn to. Traditional news sources such as newspapers, websites, and sports news channels are often the go-to sources for many fans, as they are typically staffed by journalists who have access to insider information and are able to break exclusive stories.
As previously mentioned, journalists such as Alasdair Gold, Dan Kilpatrick, Charlie Eccleshare, and Jack Pitt-Brooke are highly respected and trusted sources of information in the Tottenham Hotspur community.
However, in addition to traditional news sources, social media platforms such as Twitter and various Spurs forums can also be valuable sources of information.
Twitter is often used by journalists to break news and share rumours as they emerge, and many fans follow Tottenham Hotspur-related accounts to stay informed. Forums such as Reddit and popular Tottenham Hotspur fan websites also provide a space for fans to discuss transfer news and share their opinions on potential signings.
However, it is important to note that rumours and speculation should always be taken with a grain of salt, as not all of them will be accurate or come to fruition. It is important to rely on trusted sources and exercise caution when interpreting transfer news and rumours.
Partners